Quick & Easy Setup – How to jailbreak iOS 14.4 without computer (online) , Cydia installation guide, how jailbreak iOS 14.4 with Uncover, checkra1n and all the jailbreak updates.
How to jailbreak iOS 14.4 -Unc0ver ?
The user cannot jailbreak iOS 14.4 with Uncover that because unc0ver tool is not yet compatible with IOS 14.4. So you can not jailbreak your iPhone and iPad online. But fortunately there is a hardware-based tool called Chekra1N that can help jailbreak iOS 14.4 with the computer.
Let's see how to jailbreak this version with Checkra1n tool.
iOS 14.4 jailbreak with Checkra1n
Checkra1n is a checkm8 exploit based semi tethered jailbreak .now it is support for iOS 14.4. The checkr1an developer not yet conform that officially. However, Jailbreak hackers and Cydia tweak developers have confirmed that this tool supports iOS 14.4.
Step#1 – Go to checkra1n official page and install the checkra1n tool.
Step#2- DMG file to run ( Drag and Drop Checkra1n DMG file to run)
Step#3- Open checkra1n application
Step#4- Tap Start button.
If your Mac Pc get a error or cant trust the profile follow the steps below to resolve the problem.
Head into the System Preferences app and select the Security & Privacy option.
Select "Open Anyway" followed by "Open" and enter your administrator password.
Try to run the checkra1n again and you shouldn't have any issues. Just another hurdle that Apple wants you to overcome.
Step#5- run checkra1n and go to checkra1n options
Step#6- check the "Allow untested iOS/iPadOS/tvOS versions" option. Select Back. This it will allow you to jailbreak iOS 14.4 and iPadOS 14.4 unofficially.
Step#7- Still running the checkra1n tool, plug your device via a Lightning cable and then click the Start button and select OK.
note – You must use an original lighting cable Otherwise you will get errors.
Step#8- Select "Next" when it appears and then follow the instructions that are given directly on screen. then your device automatically put into the required DFU Mode needed to continue.
Step#9- Now your device will jailbreak with checkra1n and atomatically reboot few times.
Step#10- after you get the finished message, you can unplug the Lighting cable and tap the checkra1n.
Step#11- now tab Cydia and installed your favorites applications.
Checkra1n Device compatibility
iPhone 7 / 7 plus, iPhone 6S / 6S Plus, iPhone SE, iPod touch 7, iPad Air 2, iPad Mini 4, iPad Pro (1st, 2nd gen), iPad (5 th, 6th, 7th gen)
iOS 14.4 jailbreak with Online tool
Online Jailbreak has not yet been released for iOS 14.4. So you can not jailbreak this version online.
UO4S Store
Uo4S Store is the most popular online Jailbreak tool for iOS 14.4 / iOS 14.4. 1 running iPhones and iPads. You can install Uo4s online for all iOS and iPad OS 14.2 models, including new iPhone 12 models. It allows you to install Unc0ver jailbreak online to your device and install Jailbreak apps, tweaks, themes and 3rd party iOS apps.
Can Be Jailbreak iOS 14.4 with Uncover?
No!, you can't access iOS 14.4 right now that because Unc0ver tool not compatible with this version.so you need wait Until new jailbreak is released. anyway if you have a device running with iOS 11- iOS 13.5 you can use following guide to get Cydia online to your device.
How to get cyida online?
Step 1- Install Uo4s Store from following button.
step 2- go to your device setting> general>profile and management> trust> install the profile.
Step3- Open Uo4s Store and tab "Online jailbreak" button.
Step4- press Unc0ver install
Step5- Go to device setting and trust the uncover profile.
Step6- Open Uncover and tap jailbreak button. when the jailbreak is progressing your device will reboot few times.

Step7- after jailbreakon your device Cydia will automatically on your home screen.
Unc0ver jailbreak compatiblity
iPhone 11, iPhone 11 Pro, iPhone 11 Pro Max
iPhoneX, iPhone XS Max, iPhone XR
iPhone8, iPhone 8 Plus
iPhone7, iPhone 7 Plus
iPhone6s, iPhone 6s Plus
iPhone 6, iPhone 6 Plus
iPhone SE
iPhone5s
iPad Mini (5th generation)
iPad-Air (2019, 3rd generation)
iPad mini 4, iPad mini 3, iPad mini 2
iPod touch 6G
2nd-gen 12.9-inch iPad Pro, 12.9-inch iPad Pro, 1st-gen 10.5-inch iPad Pro
9.7-inch iPad Pro
iPad Air 2, iPad Air
uncover version compatibility
iOS 11.4.1 / iOS 11.4 / iOS 11.3.1 / iOS 11.3 / iOS 11.2.6 / iOS 11.2.5 / iOS 11.2.2 / iOS 11.2.1 / iOS 11.2 / iOS 11.1.2 / iOS 11.1.1 / iOS 11.1 / iOS 11
iOS12 .4.8 /iOS 12.4.1 / iOS 12.4 / iOS 12.2 / iOS 12.1.4 / iOS 12.1.3 / iOS 12.1.2 / iOS 12.1 / iOS 12.0.1 / iOS 12
iOS13.3.1 / iOS 13.3 / iOS 13.2.3 / iOS 13.2 / iOS 13.1.3 / iOS 13.1.2 / iOS 13.1.1 / iOS 13.1 / iOS 13
iOS 13.5.5beta/ iOS 13.5 / iOS 13.4.1 / iOS 13.4
Note- uncover tool is not yet support for iOS 14.4.
Best Cydia Tweaks for iOS 14 – 14.4
here are the top cydia tweaks and repos for new versions.
Home Gesture
COLOUR BADGES
AVLOCK
CLEAN HOME SCREEN
DELETEFOREVER
APPDRAWER
AUXO 3
POWERDOW
Kalm
Keyboard Accio
KillX Pro
Kleidaria
Laetus
LetMeBlock
LetMeDecline
Lifeguard
LowBatteryBanner
Magma Evo
CarBridge
CarrierDate
Carrierizer 2
Cercube for Youtube
Choicy
CircleIcons
ColorBanners 3
Colorflow 5
iOS 14.4 features
VoiceOver Direct Touch Apps – VoiceOver allows users to control an app directly.
Shortcuts app- Improvements in the wallpaper functionality
HomePod mini- new Handoff experience coming to the Homepod Mini.
Updates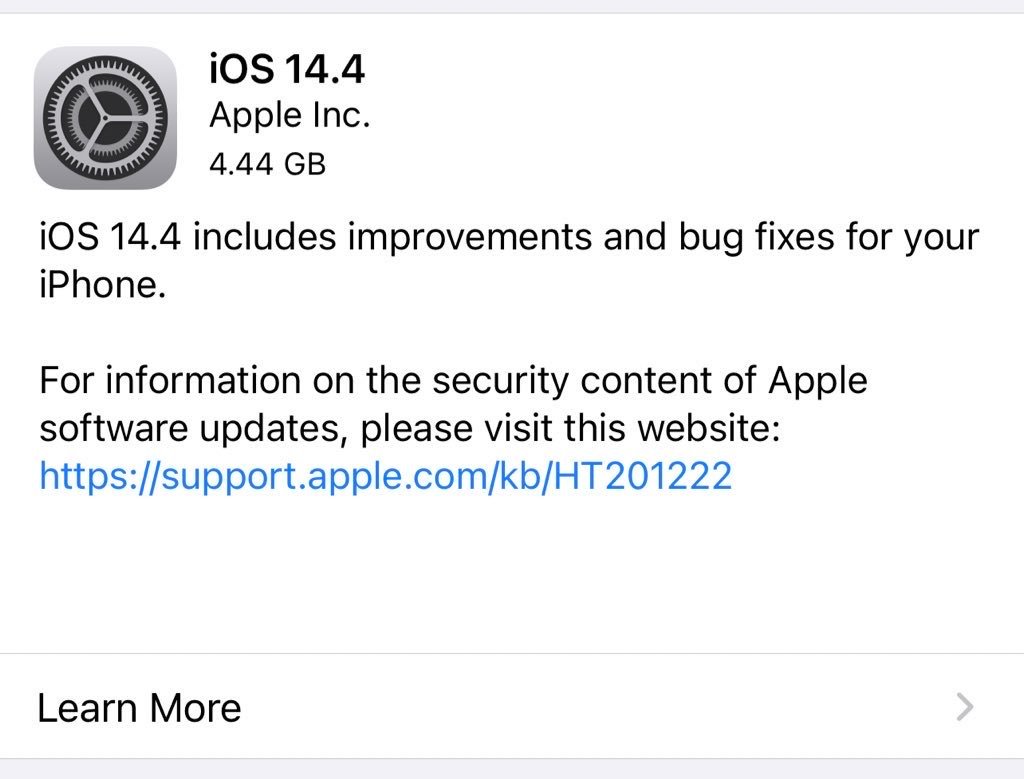 iOS 14.4 RC Jailbreak Successful with checkra1n