Here's how to use Dopamine to jailbreak A12-A15 devices on iOS 15.0-15.4.1. There is a new jailbreak for the iPhone and iPad, in case you missed it. Lars Froder (opa334) has officially announced Dopamine, a perma-signable jailbreak utility for arm64e devices running iOS & iPadOS 15.0-15.4.1.
You've come to the right place if you're eager to install and use this new jailbreak, as many of you who have been waiting for iOS 15 for this day undoubtedly are. This post will walk you through the steps of installing Dopamine on your supported device.
What Is Dopamine Jailbreak?
The Dopamine jailbreak is based on Linus Henze's Fugu15 jailbreak, but it fixes the Wi-Fi problem, adds support for tweak injection, and has an easy-to-use graphical user interface (GUI). During the testing phase, Dopamine was referred to as Fugu15 Max.
Dopamine is compatible with iOS and iPadOS 15.0 through 15.4.1, but only on arm64e devices. These are smartphones with an A12 or newer chip within, such as the iPhone XS and later versions.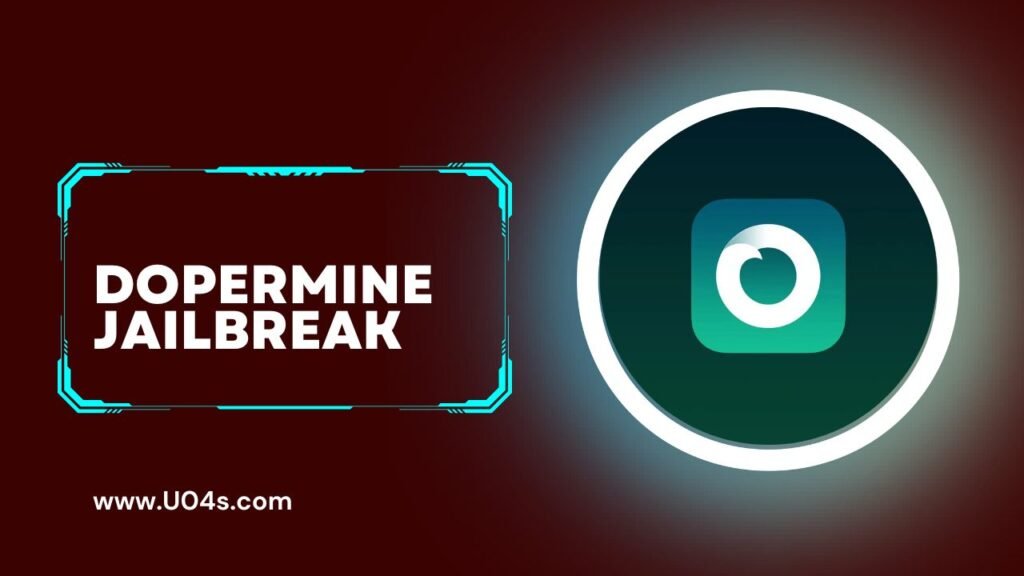 Dopamine cannot jailbreak older smartphones, however, palera1n-c can jailbreak checkm8 bootrom exploit-compatible A9-A11 cellphones running iOS & iPadOS 15.x-16.x, including the iPhone X and preceding generations.
TrollStore allows you to safely sign Dopamine on your device, eliminating the need to sign it every seven days as you did with previous jailbreaks loaded via AltStore or Sideloady. Even though you'll have to jailbreak again after each restart, the fact that this is a perpetually signed program that doesn't require a computer to operate after installation qualifies it as a semi-untethered jailbreak tool.
Because Dopamine is a rootless jailbreak, you can only use packages that work with rootless jailbreaks. Many programmers have already made their tools rootless-compatible, or are currently working on it. In our Frequently Asked Questions section, you can learn more about what a rootless hack is and how it will affect you.
Finally, Dopamine will install Sileo as the default package manager programme, but you can instead install Saily or Zebra if you like. This is entirely up to you, but Cydia does not support iOS 15 or iPadOS 15, nor does it support the rootless dynamic.
How to Get Dopamine Jailbreak
If you're ready to install Dopamine on your compatible device, follow the steps below:
1) If you haven't already, install TrollStore. Follow the lesson below to get started, then return to this guide to move on to step two:
TrollStore setup using TrollHelperOTA
After installing TrollStore, proceed to the following step to install the Dopamine jailbreak.
2) Open Safari from the Home Screen on the same device as TrollStore was installed:
3) Type the following URL into the search bar and click the Go button:
ellekit.space/dopamine/ is the URL.
4) From the menu, choose Install with TrollStore:
5) When prompted, tap the Download button:
6) Tap the Downloads icon in the address bar:
7) Select Downloads from the drop-down menu:
8) Tap Dopamine from your downloads list:
9) In the resulting interface, click Share:
10) Tap the TrollStore symbol in the share pane.
11) Tap the Install button on the prompt:
This should only take a few seconds, and the app should appear in your TrollStore apps list as follows:
12) After installation, launch the Dopamine app from the Home screen:
13) Select the Jailbreak: icon.
14) Select the Sileo programme manager and then Continue:
15) You will be requested to enter a Terminal passcode. Make (twice) one of your choices, then tap the Set button:
Remember to keep your created passcode safe!
The Sileo package manager app should be visible from the Home Screen once the installation is complete:
Congratulations, you have successfully completed your jailbreak!
Dopamine jailbreak compatibility
Compatible iOS device models include the iPhone 13 Pro Max, iPhone 13 Pro, iPhone 13, iPhone 12, iPhone 12 Mini, iPhone 12 Pro, and iPhone 12 Pro Max; iPhone XS, XS Max, XR, iPhone X; iPhone 8 Plus, iPhone 8; iPhone 7 Plus, and iPhone 7; and iPhone X, iPhone 8 Plus, iPhone 8; and iPhone X.
Third-generation iPad Pro, fifth-generation iPad Pro, and fifth-generation iPad Air.
Dopamine's developer version was released last week, and iPhone users were eagerly awaiting the public version.
They now have the opportunity to do so. This week, you may try out the official free edition of Dopamine.
iOS versions that are compatible
iOS 15.4.1 / iOS 15.4 / iOS 15.3 / iOS 15.2.1 / iOS 15.2 / iOS 15.1.1 / iOS 15.1 / iOS 15.0.2 / iOS 15.0.1 & iOS 15.0.1 & iOS 15.0.1 & iOS 15.0.1 & iOS 15.0.1 & iOS 15.0.1 & iOS 15.0.1 & iOS 15.
How to get Dopamaine jailbreak online?
Step 1: Click the icon below to download and install the Dopamine jb utility.
Step 2: Navigate to the device settings and confirm that you trust the jailbreak tool. (Go to device settings>general settings>vpn & profile management)
Step 3 — Launch Dopamine jailbreak and select the jailbreak option.
Please keep in mind that you can enable the teak injection, download, and verbose logs via the settings tab if necessary.
Allow a few minutes for the jailbreak process to complete.
Notable Features of the Dopamine Jailbreak
Sileo is the default package manager, and ElleKit is the modification injection library.
Users of the Dopamine jailbreak can inject modifications using the ElleKit modify hooking library. Furthermore, the application allows users to choose their preferred package manager, resume the springboard, and restart Userspace. Within the jailbreak settings, users can enable modification injection, iDownload, and verbose recordings. Furthermore, the app includes a function that allows users to conceal the jailbreak temporarily or completely.
Dopamine jailbreaking still requires Wi-Fi to be deactivated on iOS 15 – iOS 15.3.1, but Wi-Fi may be allowed back once the jailbreak is complete.
Dopamine's most current version resolves a number of user complaints, including AutoFill not working properly after restarting it and certain unsupported device combinations.
Dopamine Jailbreak's new user interface has the potential to significantly increase its functionality.
By default, Dopamine contains as rootless repositories Chariz, Havoc, Ellekit.space, Procurus, zp's rootless repository, and BigBoss.
This dopamine jailbreak contains jbupdate capabilities, which simplifies jailbreak updates to a few taps.
Dopamine is a rootless jailbreak, which means that many root-based jailbreak modifications will need to be changed to work with the new dynamic.
DOPA jailbreak package managers
The Dopamine jailbreak tool is compatible with both the Sileo and Zebra packages. Users can select the Zebra or sileo package manager before beginning the jailbreak operation.
As a result, Cydia installation is never supported by the Dopamine jailbreak. Saurik, the Cydia developer, has stopped updating the software since iOS 14.8.1.
The creator of Dopamine Jailbreak
The new jailbreak user interface was published by the tool's inventor, opa334, along with the tool's official moniker, "Dopamine Jailbreak."
@sourcelocation created an absolutely stunning user interface. It looks and feels professional, yet it also has an easy-to-use hack.
Best dopamine jailbreak tweaks
Improve your iOS experience by using Dopamine to jailbreak your iOS 15 – iOS 15.4.1 device and installing some of the best jailbreak tweaks available. Dopamine is the most recent jailbreak for this version of iOS, and all jailbreak tweaks included in this article have been tested to work with it. Install jailbreak tweaks today to unlock your device's full potential.
Dock Controller tweak
SnowBoard tweak
Exiwall tweak
Ampere tweak
Velvet tweak
Axon tweak
Cylinder Reborn tweak
CCPower tweak
Barmoji tweak
BFdecrypt tweak
Frequently Asked Questions Q. What is Dopamine Jailbreak?
A. This is a future rootless jailbreak method that is presently only available in a private form due to the lack of an official public release.
Is it secure?
A. Yes, it is safe.
Q. Does this new hack tool support the most latest iOS 16 versions?
A. No, it is currently only compatible with iOS 15 versions.
Q: Has this hack been tested on all iOS devices?
A. While not all devices have been tested, this method has been tried and proven to work on the iPhone 13, iPhone 12 Pro Max, iPhone 12, iPhone 11, and iPhone Xs Max.
Q: Which iOS devices do not support Dopamine?
A. No Arm64e
Conclusion
The Dopamine jailbreak has been installed on an arm64e smartphone running iOS or iPadOS 15.0-15.4.1. It couldn't be easier, and you can thank TrollStore for that.
You may also like:
Unc0ver jailbreak for iOS 14.6 to iOS 14.8